The National Film Registry: The Exiles
Our journey through the National Film Registry continues with Kent Mackenzie's documentary The Exiles.
I had never heard of The Exiles before we started our journey through the National Film Registry. However, I had heard of Sherman Alexie whose name is featured prominently on the DVD cover. Sherman Alexie came into prominence as a poet and a writer of novels and short story collections focused on Native American life. "The Lone Ranger and Tonto Fistfight in Heaven" brought him to national attention.
Alexie's stories are not the stories of Native Americans Hollywood has pushed on the public for decades. Alexie's stories are about life, love, and relationships in a world that often rejects Native Americans or want to see them portrayed as anything but human. It only seemed fitting Alexie would be involved with the restoration of The Exiles.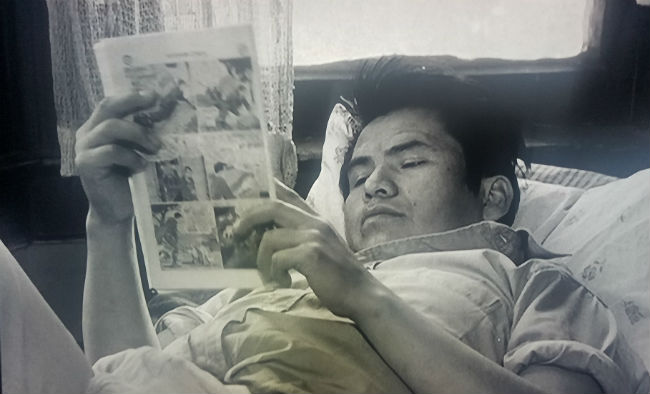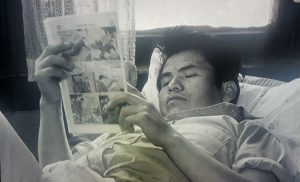 Edward Curtis was a photographer who made a living off taking pictures of Native Americans. His photos have done more to influence how the average American sees Native Americans than other medium besides movies. There's a reason Kent Mackenzie started his documentary with Curtis's photos. Curtis's Native Americans are not the Native Americans who will be featured in the documentary. 
The Exiles follows a group of Native Americans over twelve hours as they "wander" through Los Angeles. From all outward appearances the cast of characters are just like anyone else living in 1960's Los Angeles. We're introduced to people hanging out in an apartment reading comics, listening to the radio, and making plans for the night. These are not Curtis's Native Americans.
Although the movie follows a group of friends it's the personal stories of three people that is the focus of The Exiles. More often than not voice overs are a tool of a poor script. Voice overs and narration are often things that could be revealed in the movie, but for one reason or another the director has chosen to use voice overs before action. In The Exiles it gives us a more intimate look into the people's mind and feelings. This is no more apparent than with Yvonne. Yvonne's narration is as heartfelt as it is emotional.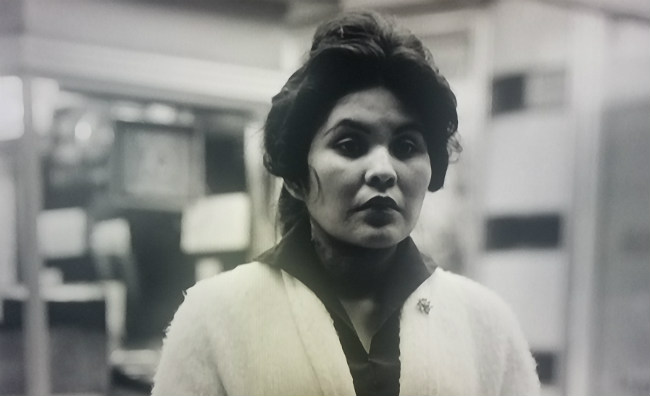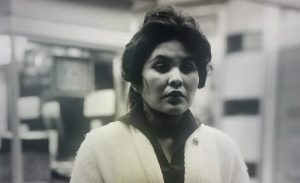 Yvonne is a young woman who is pregnant with her first child . She left her reservation to because she wanted more and she wanted to give her baby things that she never had or was unable to have on the reservation. Even as she says she wants something better we see her staring at jewelry and clothes behind windows of stores she will never be able to afford to buy. 
Yvonne is the saddest character in the movie. It's not a sadness of emotion exactly but a sadness of situation. She came to the city for a better life, but she's left on her own while her husband, Homer, is out on the town drinking, playing cards, and getting into fights. She doesn't specifically say it but we can assume it's not the first time she has been set out on her own. Instead of being with her husband at the end of the night she spends the night with a friend.
It's through Homer we see the only glimpses of life on the reservation.  It's a desert scrub land with a small home on it. A couple, Homer's parents, are sitting on the ground picnic style while kids are playing in the distance. It's obvious the family doesn't have a lot. Although they may not have a lot in material possessions Homer's family seems happy. It's a stark difference to the situation Homer finds himself living in Los Angeles.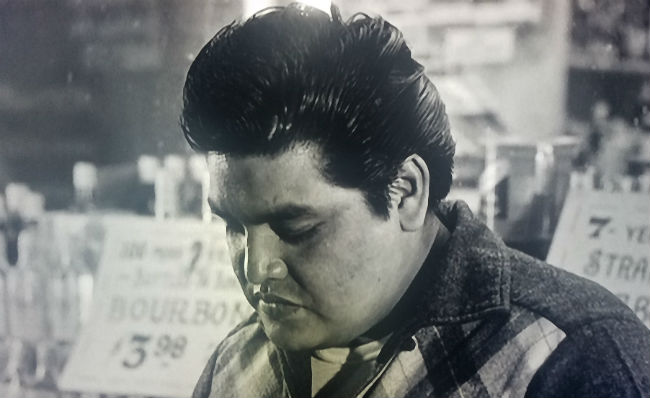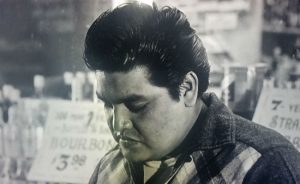 Homer feels like a person trapped in his own circumstances. Is he going out in the city partying with friends while his wife watches movies because he wants to or is he doing because there are very few options for him? Unlike Homer's friend Tommy, Homer is a difficult character to figure out. 
The third person the movie follows is Tommy. Tommy, unlike Homer, is unapologetic. He's not making excuse for his partying lifestyle. At the end of the movie, after the hours of drinking, the only thing Tommy wants to know is what they're going to do that night.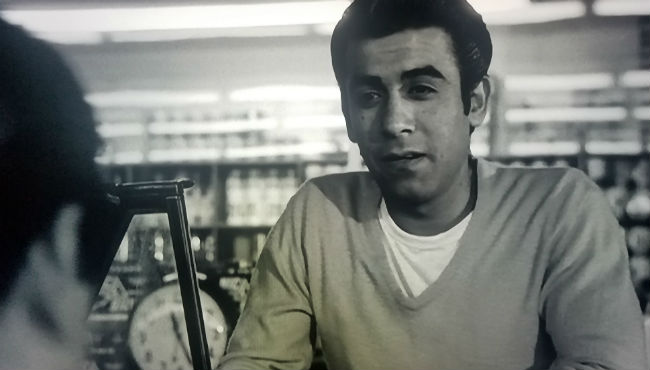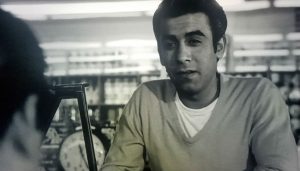 Tommy's thoughts and actions are fine on their own, but they drag down Homer too. Homer was passive at the beginning of the movie. The longer he is with Tommy the more disastrous the night becomes. Near the end of the movie Homer is involved in a fistfight at a bar. 
Though Homer, Tommy and the friends they hang out with have chosen to live off the reservations they have still brought some of the culture to Los Angeles. The festivities of the night culminate in a bonfire with everyone playing instruments and singing. However, even in this happy situation fights break out.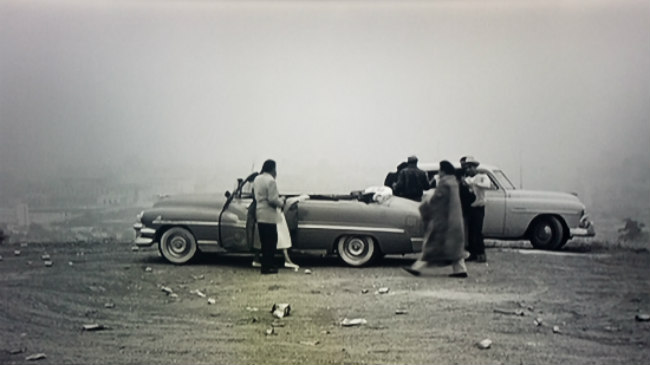 The Exiles is a documentary posing as a movie. Shot mostly at night Mackenzie has managed to capture Los Angeles's cityscape. Bunker Hill, Angels Flight, the Hollywood Hills, and other landmarks are prominently featured in the movie. By capturing the city at night Mackenzie makes Homer, Yvonne,and Tommy feel more outsiders of their city. They are both exiles from their reservations and from the city.
These are not the noble savages of classic literature and they're not the savages white settlers made Native Americans out to be as they moved across the plains. Homer, Yvonne, Tommy, and their friends are flawed. They're flawed as any of us, but that makes them human. 
Year released- 1961
Year added to the National Film Registry- 2009