The Horror of Suspiria Is Now on Blu-Ray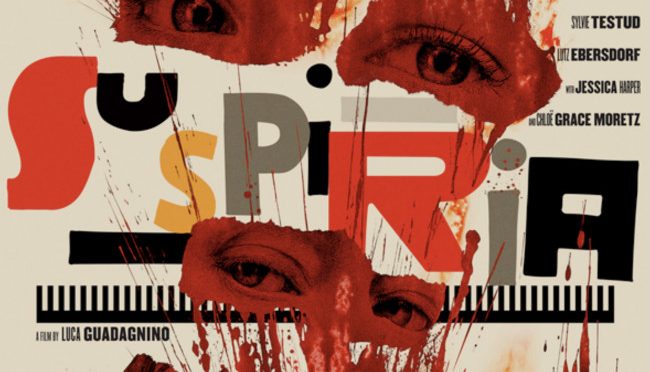 Can't wait for Amazon to stream Suspiria for free on Prime? No worries. The movie has recently been released on Blu-ray.
I live in a mid-size city. There's a university located here with a football team that has seen better days. Five minutes away is a major government facility with thousands of employees. There's five movie theaters and two more about a thirty minute drive from the center of downtown. With all this you would think there would be a market for movies without superheroes, robots turning into VWs, or fish men. Unfortunately, if a movie doesn't have a budget in the high hundreds of millions of dollars it's not going to show in my mid-size city. Such is the case with Suspiria. It never played here. Fortunately for those of us left out of being able to see it in a theater Suspiria is now available on Blu-ray.
Other reviews are inevitably going to compare Luca Guadagino's (Call Me By Your Name) remake to Dario Argento's original 1977 movie. Reviewers may even tell you to watch the original before you see the remake. I'm here to tell you you don't have to see the original Suspiria to enjoy, or even dislike, the remake.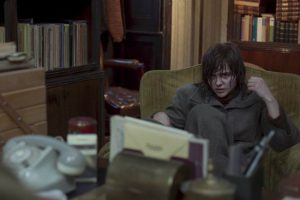 Usually watching Dakota Johnson in anything is about as interesting as watching paint peel off a wall. It's difficult to tell when she's happy, sad, or angry. If you've had the displeasure of watching any of the Fifty Shades movies you will know it's difficult to even tell when she's excited or turned on. It's without a doubt her range as actress is very limited. However, when your parents are Don Johnson and Melanie Griffin you get a few more breaks other actors may not get.
Suspiria hinges on Johnson's Susie Bannion. Susie is an Amish girl who has run away from an abusive home to live her dream as a dancer in the famous Madame Markos dance studio in Berlin. Johnson shows as much excitement at being accepted into the school as she does at the realization she is becoming Mater Suspiriorum, the Mother of Sighs. Being turned into a witch without any qualms is creepy enough, but watching your teachers being blown apart by Death with no more emotion than one would have paying monthly bills is even creepier.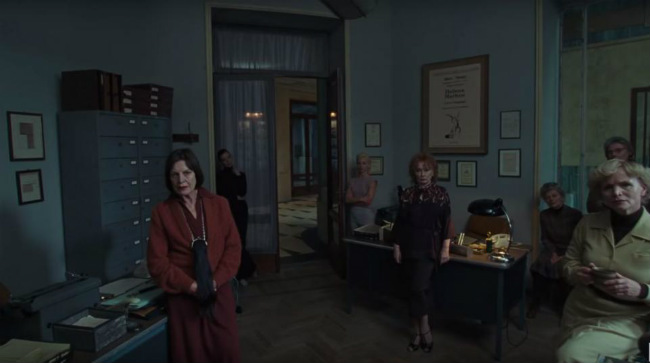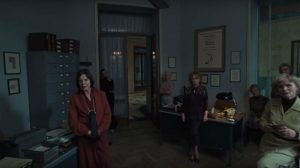 Fortunately for Suspiria and the viewer Johnson is surrounded by a great cast and great director. Tilda Swinton (We Need to Talk About Kevin) plays not one role in the movie but three distinct roles. As Madame Blanc she grooms Susie for the forthcoming feeding to Madame Markos. Swinton plays the role as a caring mother figure who is preparing Susie for her inevitable death. Swinton is unrecognizable as Madame Markos, the mad witch who needs to feed from Susie. However, it's as Dr. Klemperer, a man, where Swinton excels.
Dr. Klemperer, a psychologist, is sucked into the madness at the dance academy by Patricia, a student at the academy. Patricia spells out everything that is going on in the school at the beginning of the movie. Klemperer isn't a believer in Patricia's crazy ramblings, but the viewer is told every crazy thing that will happen during the movie.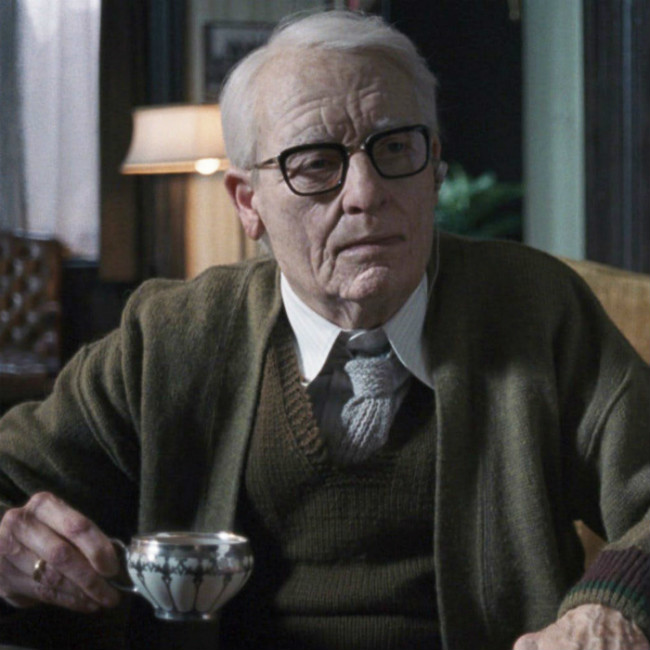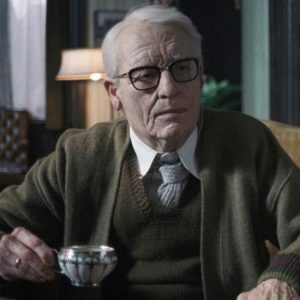 However, Klemperer becomes a believer. When he does become a believer he enlists the help of Sara (Mia Goth, A Cure for Wellness) to find the missing Patricia. It's at this point Klemperer reveals to Sara and the viewer the story of the Three Mothers and the diabolical plans at the academy. It's the basis of the rest of the film.
Suspiria may not be for everyone and not for all horror movie fans. It's slow and at times drags its feet before making a point. We get plenty of scenes of students practicing a famous piece originally choreographed by Madame Blanc. It's a snooze fest until the dance is used to literally twist and break Olga, a dancer who wants to leave the academy, into a pretzel.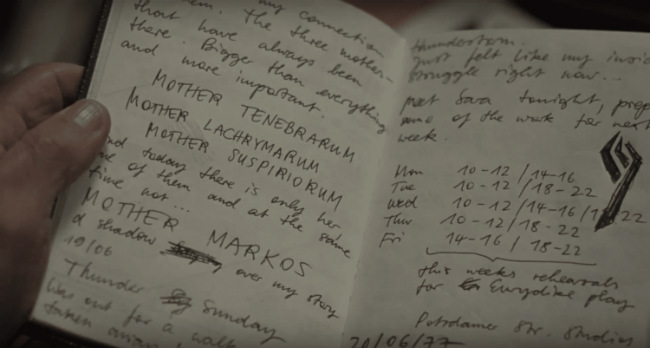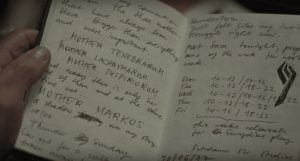 It's no secret the dance academy is a coven of witches using the dancers for their bodies and souls. We're told as much from the start of the movie. Again, we get a lot of dance instructions and some of the witches act very strange. In one scene two witches hypnotize detectives looking into Patricia's disappearance. The witches play and tease the detectives nether regions.
In one particular scene a vote is held for who will lead the witches. The "election" is won by Madame Markos. It's almost forgotten about until later in the movie when Madame Markos wants to summon the Mother of Sighs through Susie. Susie becomes a pawn between the two witches until she accepts her fate and becomes one of the Three Mothers. She then summons death who rips apart the witches and dancers who sided with Markos in the vote.
Overall, Suspiria is worth your time to watch. Like many movies it has its high and lows. If you like a mix of psychological, supernatural, and gory horror movies then you'll like Suspiria. However, the slow pace of the movie may turn off fans. Suspiria is an Amazon Studios movie. So, if you're on the fence wait until it starts streaming on Amazon Prime for free.