In the last Round Table, we talked about X-Men: Days of Future Past.  In this installment, Jon, Andrew and myself talk about the new time on our hands now that Mad Men, Game of Thrones and others break for the summer. I can't guarantee this round table to be any less geeky, but it is considerably shorter.
With spring shows winding down, will you replace those shows with a series or show you may have missed? Why?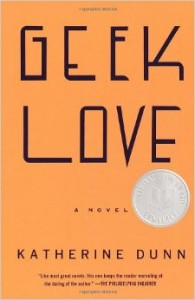 Mike: I'll probably use the extra time and split it among The Walking Dead and Breaking Bad. TWD lost
me in the first season when they were banging on the CDC's door, and I never gave Breaking Bad a fair shot to start with. There's those two shows to catch up on, but let's not forget that Season 2 of Orange is The New Black drops in June.
As far as activities that won't rot my brain, I'll catch up on my reading. Right now, I'm working on "The Book Thief," which will be followed by (in no order) "The King in Yellow," "Geek Love," "Notes from the Internet Apocalypse," "Dreams of Gods and Monsters." Most of those look to be a quick read, so we'll see how many of them I'll be able to complete before the new fall shows (looking forward to Constantine) and football season starts.
Jonathan: Mike, I can't believe you bailed on the first season of TWD.
Mike:  The CDC episode still pisses me off.
Jonathan: Uhm, why? The Governor pissed me off more than the CDC. The CDC added some levels of story development the comic is completely missing.
Mike: I should clarify that I'm talking about the scene where they are banging on the CDC door, making all sorts of noise. Complete BS. There was a security camera right there, they were being watched. Rick just had to make his case without attracting the walkers. It doesn't matter now since I'm giving that show and Breaking Bad another go.
Andy G: There are a couple summer releases that I am excited about such as Crossbones and for whatever reason, I enjoy Royal Pains. However, baseball gets me through it in the summer. I have decided that I may binge watch something. If I can make it through the rest of the "Game of Thrones" books this summer, I may decide to binge watch that series. I also have some serious Dr. Who watching to catch up on.
I am disappointed that there will probably not be a summer release on Top Gear. Get ready for some serious reviews of people reviewing cars when those come back. Plus, I do want to see if Jeremy Clarkson can effectively pull his foot out of his mouth. I lean toward the negative.
And no one told me I would have to choose non brain rotting activities upon agreeing to do this.
Jonathan: I'm the worst person to ask this question to. I watch everything on Tivo, Hulu, Netflix, or Amazon. Most series I'll binge watch a whole seasons. If it's on my Tivo or Hulu I'll watch two or three episodes at a time. A show may end one month, but I'm watching it the next month. I get distracted too easily. I really like The Americans, Hannibal, and Suits, but somewhere along the line I started doing something else and the seasons went by. I'll binge watch them when I can.
I'm also digging FX's Fargo. I'm really liking this series. The show's creators went to Coen Brothers Film School and developed an outstanding series. However, I'm only on episode four.
The only series I watch "live" is Game of Thrones and The Walking Dead. When Game of Thrones ends I'll catch up on some other stuff.
Andy, non brain rotting activities are not a requirement. Mike, on the other hand, does need to work on his non brain rotting activities.
Mike: Gentlemen, I would encourage you both to to pursue some anti-brain rot or all three of us will be claiming this song as our anthem.
Andy: I kid. I am devoting my anti brain rotting activities to focus on advancing in my career. Therefore, there will be lots of training tutorials this summer. I also plan on finding a piece of literature after I finish the Game of Thrones series. Like actual literature without zombies in it. That and the brain rotting of course.
However, there is a strong group of movies coming out this summer that I failed to mention. Transformers, Guardians of the Galaxy, Dawn of the Planet of the Apes, Sex Tape, Teenage Mutant Ninja Turtles (don't judge me), Expendables 3, and the Giver all come out between now and the end of August. I will probably check those out as well.
Jonathan: Andy, I'm not judging you I'm judging the movies. Teenage Mutant Ninja Turtles? Really? I'll definitely be watching Apes. I dug the last one. I thought it was great.
Non-brain rotting activities? I read all the time. I don't like most modern stuff. I think it's a waste of time. I gave Mike a long list of books he should read. So, far I think he's read one.
You need to complete the list, Mike.
Andy, you can get your lit fix and zombies at the same time- Pride Prejudice and Zombies.
Andy G: I grew up with Teenage Mutant Ninja Turtles. I fully expect to walk into the theatre and walk out disappointed, but it is a little piece of childhood I will not be able to avoid. This new one looks fantastic and explains a lot about how the Heston planet was created.
"Pride, Prejudice and Zombies" may be a thing. What are the highlights of said list?
Jonathan: Andy, just give me the money you would have given the movie theatre. You'll still be disappointed, but you'll be saving an hour and half of your life you will never get back. Bonus- You avoid having your childhood memories crushed. Pride Prejudice and Zombies is a novel by Seth Grahame-Smith (he did Abraham Lincoln: Vampire Hunter). He's basically rewritten Jane Austen ( I would rather have shrimp forks jabbed in my nads than read anything by her again) Pride and Prejudice, but added zombies. So, you get your Lit fix and zombies.