I've never been a fan of how Amazon decides which series get greet lit during their pilot season. For those of you not in the know the Amazon Pilot Season works like this- Amazon releases a few pilots every year or so. Viewers can watch an episode and then take a survey about the episode on Amazon.com. Questions like "I am likely to watch the next episode" to "It has a complex yet well-developed storylines" are used to determine whether or not a pilot becomes a series.
For the most part the questions are typical and general. It's a survey. The questions have to be basic in order to collect enough data to determine which shows are viable contenders and which ones are not. Surveys though are only as good as the data that is extracted from them. People, conscientiously or subconsciously, are not always truthful when taking surveys. There's whole sciences devoted to the infallibility of surveys.
The surveys sometimes get it right. Mozart in the Jungle, Transparent, and Man in the High Castle are going strong and winning awards. However, these surveys get wrong just as often as they get it right. Alpha House and Betas won over pilots just as good if not better than the other contenders. We'll never know if the entertaining Zombieland or the funny Those Who Can't (FYI: It's been renewed for season three on TruTV) would still be on Amazon, but we do know the first two have been cancelled. Hand of God, Good Girls Revolt, and Mad Dogs have also been cancelled.
Why not just make a series? Can you imagine Netflix asking viewers if they should make House of Cards or Orange is the New Black? Would viewers have clamored for Hulu's The Path? Would Breaking Bad or Mad Men have been hits for AMC if the series depended on some select questions from AMC viewers?  That's a trick question. Neither series was a run away hit from the start. I highly doubt either would have made it past Amazon's questionnaire.
These series had to grow, find their footing, and in the case of Breaking Bad, find an audience. Developing a series isn't about whether or not someone checks the correct box or fills in enough bubbles. For every series that failed there was a series that had a lot of potential but never made pass the survey. Down Dog and Whit Stillman's (Barcelona) The Cosmopolitans were cut before they even had a chance.
Amazon just released five more pilots for its newest season. Like past seasons it's a mixed bag of genres.
THE NEW V.I.P's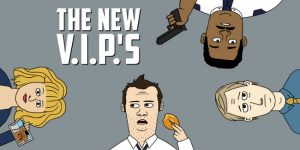 Adult animation (Not "adult") has never fared well in Amazon's Pilot Seasons. Dark Minions and Supernatural  may have found a home on Comedy Central or Cartoon Network, but failed on Amazon. Amazon has given it another try with The New V.I.P.'s.
The New V.I.P.'s is minimal animation at best. The art has more in common with Dr. Katz, Professional Therapist than even South Park. There's a lot of cussing, a penis, and other things that couldn't be done in a live action series. The pilot is about a group of cubicle workers who accidentally kill their boss and take over the company. It sounds like a great premise, but the art and the lack of laughs makes it almost unwatchable. I don't give this a chance of becoming an Amazon regular.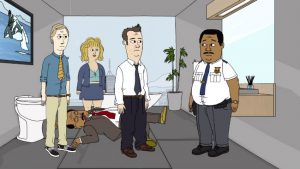 BUDDING PROSPECTS
Despite some people's objections in D.C. America is going green. Colorado, Washington, Alaska, and even Maine have legalized recreational weed. Many states have legalized medical marijuana and many states have proposed bills regarding marijuana. It wasn't always like this in America. Budding Prospects is set in California during the heyday of Nancy Reagan's Just Say No campaign.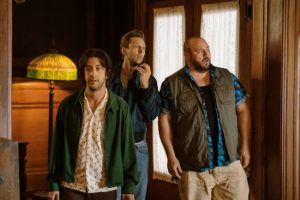 Budding Prospects is a good example of the limitations of the Pilot Season. Based on one episode the series could either way. The cast of miscreants, played by Joel David Moore (Dodgeball), Will Sasso (Three Stooges), and Adam Rose (Aliens in America) are hired to oversee acres of marijuana. None of them have anything to lose and not much in the way of lives to keep them anchored to San Francisco so they decide to take on the job. The pilot leaves us with a police car ready to pull over the three stoners before they even get their job.
BP is funny and odd at times, other times it tries to be serious. For the most part, BP stumbles from one scene to the next. It's difficult to tell,if given the chance, if BP could survive as a series. However, I don't see this one being picked up simply because there' nothing in the pilot that would make people want to return to these characters.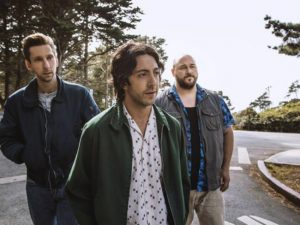 THE LEGEND OF MASTER LEGEND
The Legend of Master Legend, based on a Rolling Stone article, is about a self proclaimed super hero (In The More You Know category: There's actually a site dedicated to registering superheroes) trying to protect the streets of Las Vegas. It goes about as well as you would imagine a person with no fighting skills and a homemade costume fighting crime could go.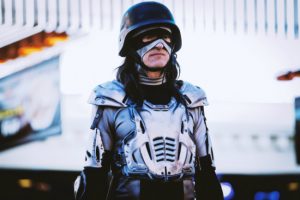 Frank, a.k.a Master Legend, has lost his family because he can't keep his two identities separated from each other. In one scene, as Master is talking to his wife about a reconciliation, it's made pretty clear Frank is not mentally stable. His relationship with his daughter is also at stake because of his outings as Master Legend. We can see where the rest of the season could go if Amazon picks up the series.
Legend could be a winner. It's more of a character driven series than some of the other Pilot Season offerings. John Hawkes (Eastbound and Down) leads a solid cast as Master Legend. Shea Whigham (Boardwalk Empire, Kong: Skull Island) rounds out the cast as Master Legend's brother, Peanut Head. As good as the cast is, the pilot is slow and may not connect with Amazon survey takers. I would be surprised, and happy, if it was picked up for a series.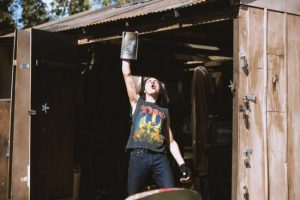 OASIS
It seems Amazon Studios has to include at least one big production in its Pilot Season. Some of them, Man in the High Castle, thankfully get picked up for a series. Some, like Point of Honor, fail to get the right number of bubbles on the survey. Others, like The After, get the required number of bubbles, but Amazon Studios doesn't pick it up for a series. Oasis is this season's big production.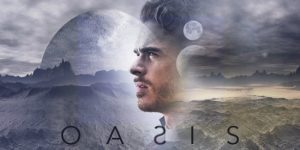 Oasis is set on a planet a long way from a dying earth. Oasis has been sold as an Eden, a place where humanity will survive a dying earth. However, when English chaplain Peter Leigh (Richard Madden, Game of Thrones) arrives he finds a much different planet.
Oasis is the complete opposite of an Eden. Peter finds a planet that is practically a wasteland no one can escape. His friend and Oasis creator David Morgan disappeared before his arrival and the crew have been seeing things which cause them to kill themselves. Even more disturbing, Peter starts to receive clues (religious art, cryptic messages) from Morgan about what's happening on Oasis. The pilot doesn't even scratch the surface of the mystery.
There really isn't anything quite like Oasis on television or other streaming services. Its mix of religion and sci-fi separates itself from other sci-fi series like Colony or The Expanse. The cast is solid and the mystery surrounding the visions should be enough to drawn an audience.
Intelligent sci-fi movies like Arrival and Interstellar have been hits on the big screen. It's about time there's more thought provoking sci-fi on the smaller screen. Odds are Amazon will pick Oasis up for a series, but will it be able to survive on just Richard Madden's Game of Thrones geek cred?
THE MARVELOUS MRS. MAISEL
There's always a head scratcher in Amazon's Pilot Season. Why would Amazon have a try out for a Ridley Scott produced series (Man in the High Castle) or a Mike Newell (Harry Potter and the Goblet of Fire, Donnie Brasco) created series (The Interestings) and not the David E. Kelley created Goliath? Why have a try out for a series by Gilmore Girls creator Amy Sherman-Palladino?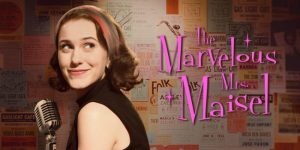 If there's a winner in this year's Amazon Pilot season it has to be The Marvelous Mrs. Maisel. Mrs. Maisel starts as a comedy set in 1958 Manhattan centered around a Jewish Family. The episode becomes a drama after Miram Meisel's husband leaves her. By the end, MMM is a  series about a woman breaking into the male dominated comedy scene.
From start to finish, MMM is a solid, funny episode. Although Rachel Brosnahan (House of Cards) and Alex Borstein (Family Guy) absolutely shine there's not a member of the cast wasted in the episode.  Tony Shalhoub (Monk) and Marin Kinkle (Two and a Half Men) aren't buried as secondary characters. Luke Kirby (Rectify), who plays Lenny Bruce, steals his two scenes.
Odds are in favor of MMM being picked up as a regular series. If not picked up let's hope Netflix will snatch it up to put it alongside Gilmore Girls: A Year in the Life. Seriously, it's the best pilot this Amazon Pilot Season.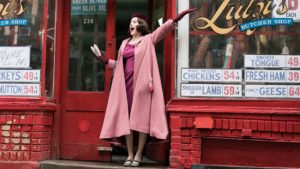 So, there you have the five entries. Maybe all five will get the correct number and combination of bubbles filled on the survey. Maybe only one or two will and the rest will never see another episode made.
What was your favorite pilot this Amazon Pilot Season? Let us know on Facebook or Twitter, but first take the silly survey so your favorite show may or may not be picked up.